Complications of spontaneous miscarriages and therapeutic abortions include the following:
Problems of anesthesia
Post-abortion triad (i.e., pain, bleeding, low-grade fever)
Retained blood after abortion causing a repeat abortion procedure 13
Retained products of conception
Bowel and bladder injury
Failed abortion
Septic abortion (pelvic infection)
Cervical shock and/or laceration
Disseminated intravascular coagulation (DIC) 14
An infection in your uterus usually indicated by fever, severe pain in your pelvis, lower back or abdomen, or a very bad vaginal odor. Heavy bleeding, which is defined as soaking 2 maxi pads per hour for 2 hours in a row. Damage to the uterus or cervix resulting in problems in future pregnancies. 15
Uterus perforation requiring surgical repair of damage. 16
Long-Term Risks:
Pre-term births:
A previous abortion is associated with a significantly increased risk of low birth weight and early delivery. The risk increases as the number of abortions increase. This is the result of damage to the cervix and uterine lining from abortion instruments, and also increased infection risk from breaking the barrier between the uterine environment and vaginal discharges. An increase in cerebral palsy is also linked with extreme pre-term births (22-28 weeks) 17, 18
Abortion and breast cancer link:
Much controversy and uncertainty surrounds this issue of how induced abortion may effect breast cancer development later in life. Although current studies on this possible link are lacking, much can be found on this topic for women to make their own informed decision about this risk. "The possibility of this association has been persistently and vigorously attacked and denied by the major medical groups in the country since l994. In so doing, they have taken certain liberties with their interpretation of the scientific literature. AAPLOG feels that these liberties lack basic fairness and balance in reaching their "no association" conclusion" 19
One source states " the protective effect of an early first full-term pregnancy. The landmark study establishing this protective effect [MacMahon, et al, (1970) Bull WHO 43:209-221] is widely accepted in the medical world. Obviously, aborting a first pregnancy eliminates the protective effect against breast cancer for that woman" 20, 21
A recent study on the link of breast cancer with oral contraceptives, from the Cancer Epidemiology, Biomarkers & Prevention journal in April 2009, includes content that still lists abortion among the "known and suspected risk factors" for breast cancer in women. This study also lists induced abortion along with other risk factors from previous studies as being associated with higher risk of breast cancer. 22
Psychological effects:
Much controversy surrounds another issue of the effects of abortion on women's mental health. A large study revealed "that women who have an abortion face an increased risk for mental health problems including substance abuse, anxiety, and depression. Results indicate quite consistently that abortion is associated with moderate to highly increased risks of psychological problems subsequent to the procedure," the authors wrote in the study, published in the British Journal of Psychiatry. 23 Problems also included increases in suicidal tendencies and specifically alcohol and marijuana abuse." There are in fact some real risks associated with abortion that should be shared with women as they are counseled prior to an abortion," Dr. Priscilla Coleman, professor of human development and family studies at Bowling Green State University, told the Daily Telegraph. 24
For helpful resources available to expectant mothers, please visit our Helpful Resources Page.
We believe no one should have to face this alone. When you're ready, we are here.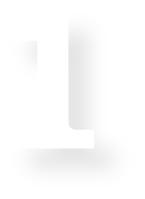 Call or come in today. No appointment necessary.​​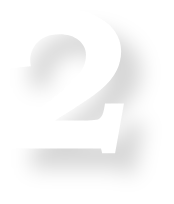 Receive FREE and confidential medical services.​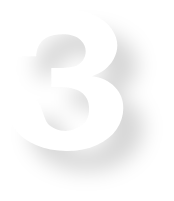 Determine a path that's right for you.
Download our "Before You Choose" information sheet.